made with honest ingredients
Stand up for our planet with us
We are proud of our ingredients. Each Son of a Barista pod is filled exclusively with certified organic coffee originating solely from tripe A farms. It's as good as it's gets.
Not only, each pod contain over 50% more coffee then Nespresso.
Unlike your morning coffee, plastic and aluminum pods last forever. A simple change can fix the problem.
Our biodegradable pods break down in less than 180 days and return to Earth.
Available from Jan 2023.
It's not a secret. The coffee industry has a bad reputation when it comes to human rights. At Son of a Barista we are firmly convinced that our company is first and  foremost made of people. It's our Coffee Family.
When you buy Son of a Barista products, you are: 
Combating poverty 
Standing up for workers' rights 
Promoting gender equality 
Fighting child labor
As a lifelong commitment towards the planet we pledge to meet and exceed net zero carbon year after year. We have partnered with Tree Nation, an Europe-based social enterprise.
Per every product we ship, we plant a tree in your name. For real. Every tree has a certificate attached and you can monitor the amount of carbon you offset with every sip.
UNDERSTANDING BIODEGRADABILITY
ESPRESSO
The only things you need is a Son of a Barista machine and your favorite coffee pod. Need it double? Press the second button for a larger shot.
LATTE
Pick your favorite Espresso pod, choose what type of milk you prefer and fire up your Son of a Barsita machine! Do you want it cold? Ad some ice cubes to enjoy your Ice Latte.
Make it your own
Love sweet?
Add a scoop of gelato.

Want to stand out from the crowd?
Switch up your garnish, try coffee beans, cocoa powder or cinnamon.

Ready for more?
Try it one of our Espresso based cocktails.

Tag us with your best Espresso creations for a chance to get featured on our Recipes @sonofabarista!
Only logged in customers who have purchased this product may leave a review.
Additional Information
| | |
| --- | --- |
| Weight | 7.2 lbs |
| Dimensions | 14.5 × 11.0 × 5.5 in |
| Color | White, Black |
Product Description
Our fantastic Espresso Maker provides the perfect Espresso every time!
It feature a Made in Italy water pump that push water at a 19 bar pressure. The optimal pressure for Espresso
It also feature a water heating system that keeps the temperature of the water at 93.5 Celsius which is the right temperature to extract coffee for your Espresso while maintaining the properties of the coffee and delivering the perfect flavour.
"Son of a Barista coffee won us over with its balance of variety, customizability and, most importantly, taste."
"Here comes the Son of a Barista – artisan espresso brewed, roasted, and packaged in Italy."
"Son of a Barista will have you feeling like a coffee connoisseur in no time."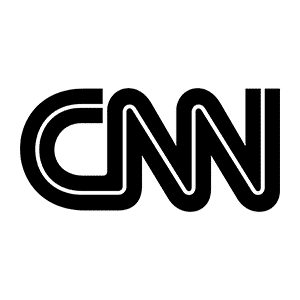 PROBABLY THE BEST COFFEE IN THE WORLD.
PROBABLY THE BEST COFFEE IN THE WORLD.